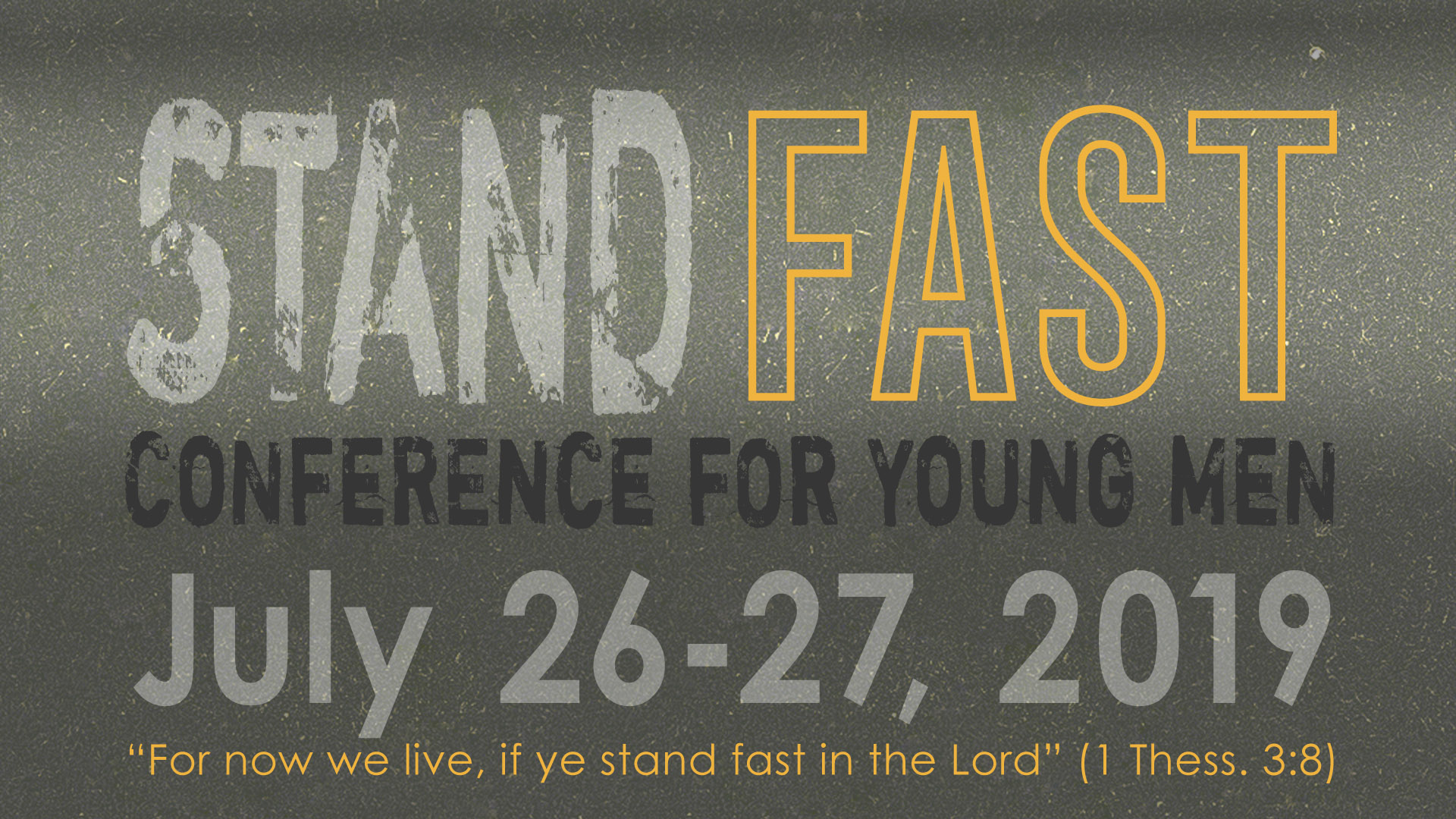 The Stand Fast Conference for young men will be happening in just over a month.
Our world is in desperate need of godly young men who will be courageous leaders of their families and churches, faithfully following Christ.
Taught by a team of men (led by Harold Mally), this conference will challenge and equip young men to stand fast in the Lord. Includes small group times, activities, a chalk talk, singing, and Biblical teaching.
Dads are encouraged to attend the conference in order to hear what their sons are learning and reinforce it at home.
Topics:
-Being Christ-Centered and Cross-Centered
-Bible Reading and Prayer
-Defending the Faith
-Overcoming Temptations
-Humility in Family Relationships
-Being Ministry Minded
-Sharing the Gospel Boldly
-Treating Girls With Honor
-Being a Disciple Maker
For: Young men ages 12-18, and fathers
Dates: July 26-27, 2019
Location: The Church on Northland 5200 Northland Ave NE Cedar Rapids, IA 52402
Schedule: Fri 6:00-9:00PM, Sat 9:00AM-6:00PM
Registration: $15 per person or $50 family max Includes snacks, and materials. Late registration (after June 30) $18 per person/$60 family max
For questions Contact: Bright Lights staff at 319-377-6728 or conference@brightlightsministry.com
Register online here.